We are delighted to provide further details on Aylsham's Frost Fayre held on Thursday 29th November until  Saturday 1st December. For further information please see the below or click here to download a copy of the brochure for the event.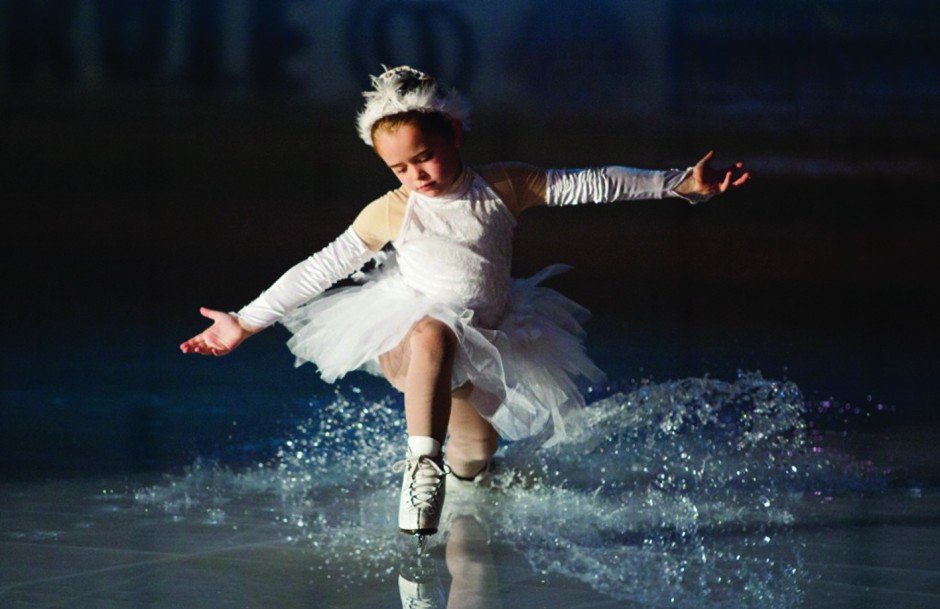 Skating fans will have the chance to take to the ice in Aylsham this Christmas as part of the festive celebrations. Aylsham's Christmas events will be launched in a flurry of activity in the Market Place to coincide with the town's lights switch-on. The rink will be part of the attractions at Aylsham Frost Fayre being staged by Aylsham Business and Enterprise Forum. The Market Place will be closed to traffic for festive stalls and events and the ice rink will be in the churchyard.
The timing of the event from November 29 to December 1 is planned to run alongside the well-established Christmas lights switch-on on Friday and will include shopping until 8pm on that night.
It also fits in with the larger of two regular farmers markets, on the Saturday with the event open daily 9.30am-5.30pm.
The ice rink will open on November 29 and be in the town for three days. Young ice skaters Ella Utting and Kayleigh Clements (pictured) will be performing Swan Lake to launch the ice rink, which will be housed in the picturesque grounds of St Michael's Church where visitors can visit the Christmas Tree Festival inside. The rink, which is 12m x 12m can take 40 skaters at a time and the cost will be £5 for a 40-minute slot with tots free on the Thursday and Friday until 3pm along with a fee-paying adult. A special family ticket will also be available for £18.50 (2 adults/2 children).
A limited amount of sponsorship opportunities are available for businesses at £150, including branding around the rink and tickets to the launch event.
ABEF chairman Deborah Blake said the event would make Aylsham an attractive town to visit in the lead-up to Christmas.
"We're hoping the Frost Fayre, along with the ice rink, will bring in the crowds. It's the first time the town has seen an ice rink in the centre and we hope young and old will all be able to come and have a go and get in the Christmas spirit."
For more details call Deborah 01263 739990 or Just Aylsham 01263 735009. Or download further information below: