As part of the National Lottery Heritage Fund funded project at the Maison Dieu in Dover, we are delighted to be able to share this fantastic job opportunity to join the team delivering the project. Please find below a press release from Dover District Council providing further information.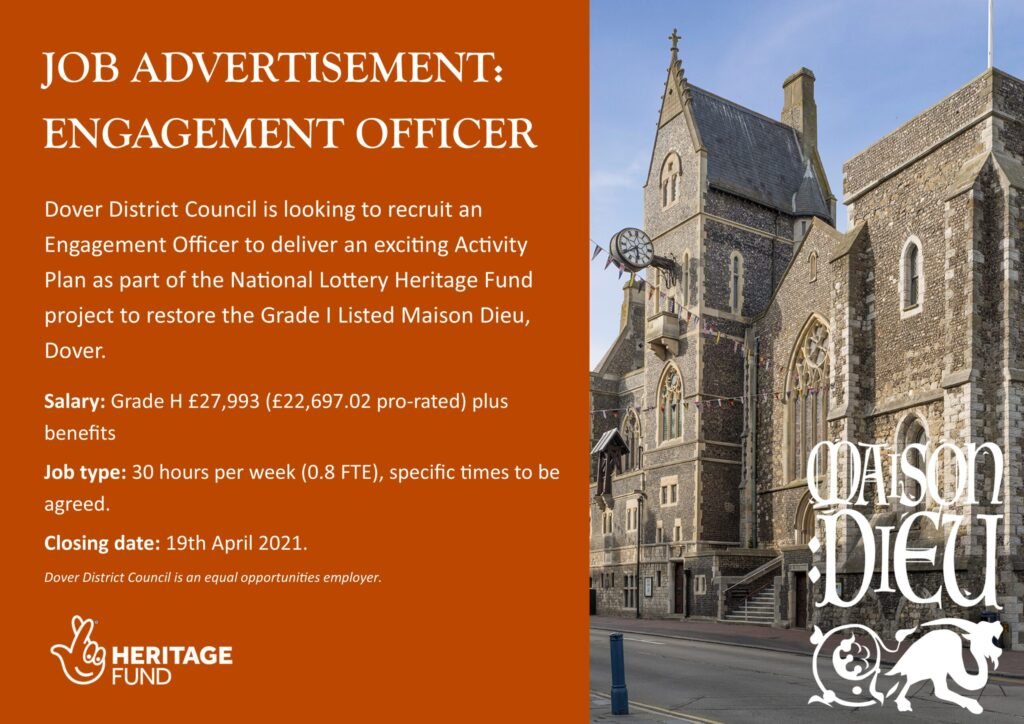 Dover District Council (DDC) is recruiting an Engagement Officer to lead an exciting programme of events and activities designed to get the public involved in the £9.1m Lottery funded restoration of the Maison Dieu in Dover. 
Alongside the restoration and conservation of the historic fabric of the building, the project delivers an activity plan designed with the local community. 
The plan has a strong economic development and skills focus and is a key part of bringing the Maison Dieu back to the heart of the community and aiding the regeneration of Dover.
DDC is looking for someone with experience of working with local communities and the heritage sector, and who can demonstrate fresh thinking, creativity, and project management skills.
Jon Iveson, Head of Museums and Culture at Dover District Council, said: "This is a great opportunity to work on one of the most exciting heritage and community projects in the district.  
"The reawakening of the Maison Dieu is a key part of our plans for the regeneration of the town centre, putting heritage and culture at the heart of the community."
Preparatory works on the Maison Dieu are set to start in the summer.
For more details, and to apply online, visit dover.gov.uk/jobs